Sneaker Friday
---
Wear your sneakers on Friday 17 November to support Kiwis living with diabetes
Sneaker Friday is back this Friday 17 November! Sneaker Friday is a fundraising event encouraging New Zealanders to support people living with diabetes.
It's easy to get involved!
Simply wear your sneakers on Sneaker Friday
Donate online to support Kiwis living with diabetes
Check out Sneaker Friday events near you
Take part either individually or as a team by wearing your sneakers to work, to school or at play on Friday 17 November. Simply head to our fundraising site, click "Join Sneaker Friday" and follow the instructions.

You can also sign up to take part in one of the many Twilight Walks and events happening around the country, because being active is key to the prevention of diabetes and to help those living with diabetes to manage the condition.

Our mission is to support all New Zealanders to live well with diabetes, but we can't do this without the help of generous, supportive and helpful Kiwis like you. So kick the work shoes off and put your sneakers on!
Use #SneakerFriday when posting on social media.
Facebook @diabetesnz
Instagram @diabetes_nz
Download the Sneaker Friday poster and social posts below!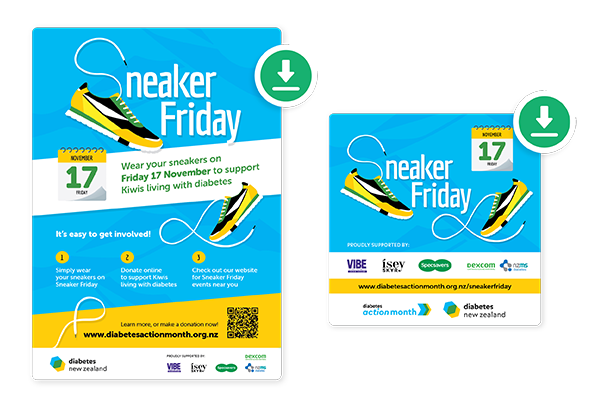 Wear our Step Up for Diabetes socks and show your support for the quarter of a million Kiwis with diabetes!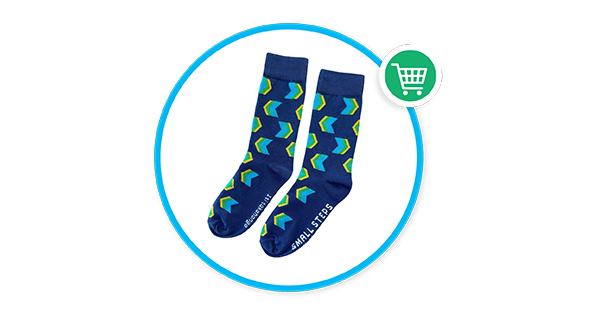 Get involved!
Donate to Diabetes NZ and take part in Sneaker Friday
Donate now