Diabetes Action Month
---
November is Diabetes Action Month, an annual month of action for Kiwis with diabetes.
Diabetes Action Month is Diabetes New Zealand's annual campaign that encourages action, education, awareness and advocacy for New Zealanders with all types of diabetes and their whānau, as well as those at risk of diabetes.
Diabetes Action Months have run each November since 2015, each year with a different theme. Past themes have included:

Know Your Risk
Take Control
Know The Difference
Act Now To Live Well
It's About Time
Love Don't Judge
Step Up
Diabetes Matters
Each campaign has had a different focus and brought to light some of the many issues and challenges faced by people with diabetes in New Zealand. Click here to find out more about past themes.
The theme for Diabetes Action Month 2023 is Eyes on Diabetes. Together with our local Diabetes NZ teams, sponsors, supporters and partners we will be educating New Zealanders on why it is so important to look after your eyes when you have diabetes.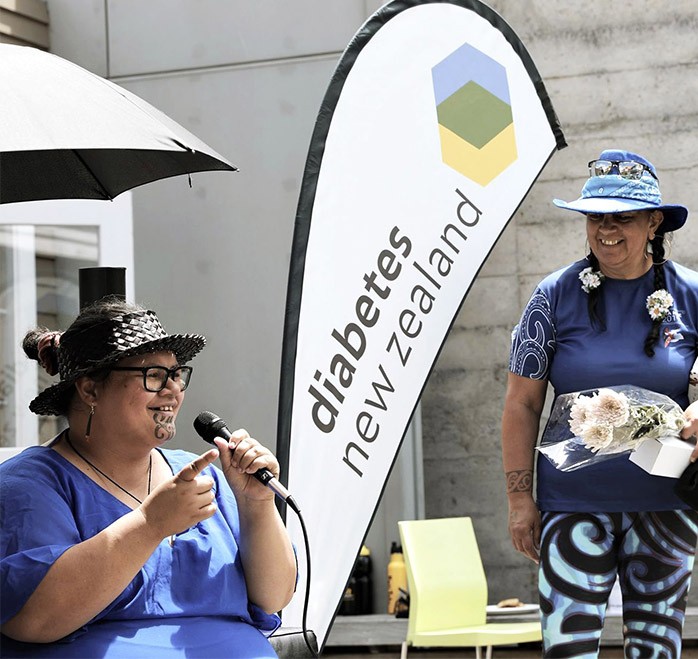 Diabetes Action Month is run by Diabetes New Zealand, whose mission is mission is to lead, champion and advocate for change to reduce the incidence of diabetes, improved diabetes health care, and empower those affected by or at risk of diabetes to lead healthy, active lives.
Diabetes Action Month is funded by Pub Charity Limited and NZ Lottery Grants, and supported by key partners.